Surface Protective film for

Injection Molded Parts
Features and Applications
Donlee produces and supplies protective film for plastics of household appliances and electronic devices. This thin film provides an economical protective measurement for the delicate plastic surfaces from dust, fingerprinting, scratches during storage, transit, and handling. The product series own features of being inert with the injected plastic and when applied correctly, is very easy to remove without any residues, marks, or foggy traces left.
Practically, The film's properties could be adaptable according to surface conditions,  no matter what surface finishing with the injected part, from highly glossy to matte, coated, or bi-textured, we have proper film items to match with them. For this popularly consuming protective film in massive quantity, as a manufacturer, we are capable of coordinating between client budget and film successful application.
Welcome to inquire us, you can rely on Donlee for a satisfactory surface protective solution with your plastics.
We are happy to listen to you!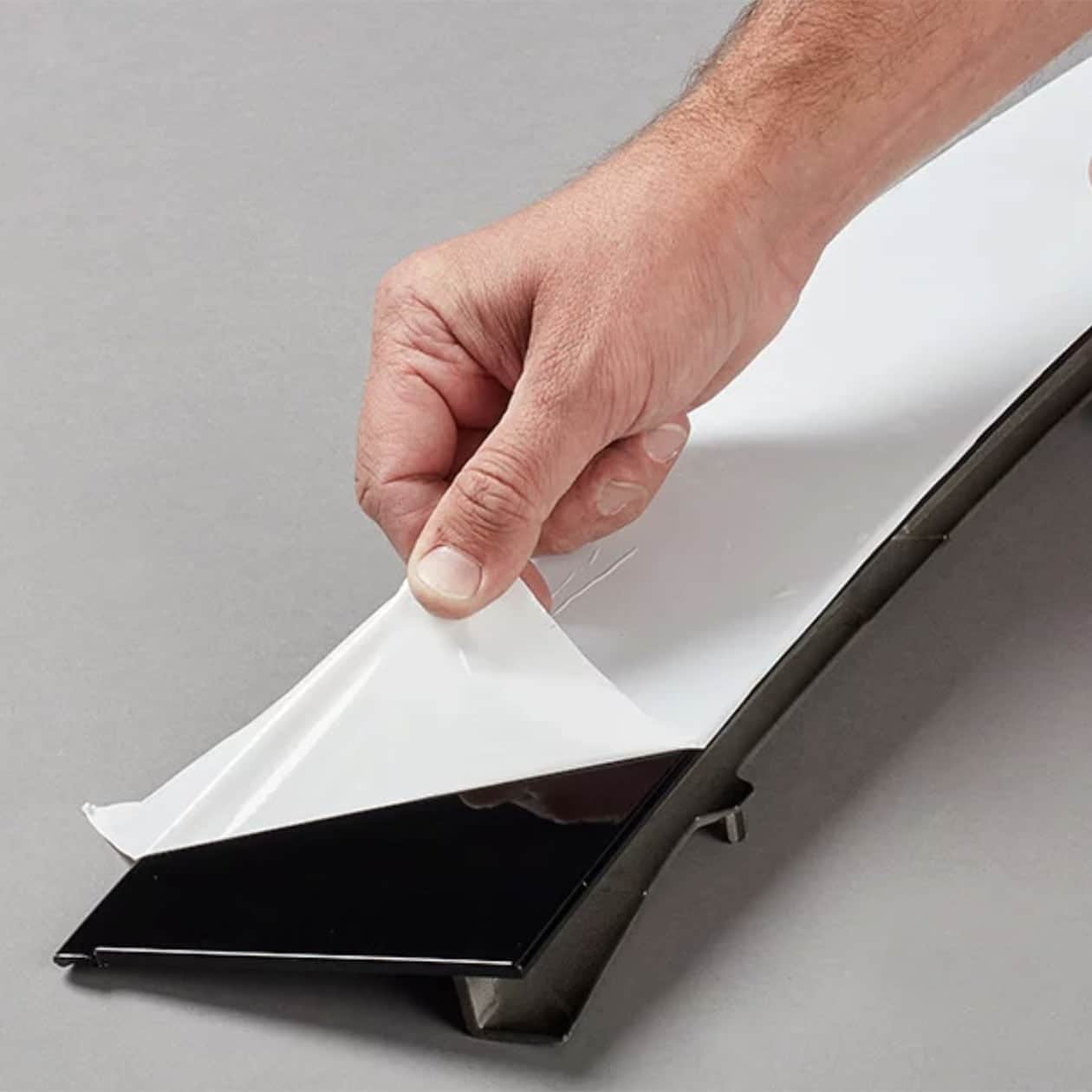 Series No

Description

Adhesion strength

Property

DL-V01AD

Self-adhesive extruded polyethylene film

Minor

Excellent cleanliness and transparency produced in 1000-10000grade clean room without impurity and particles. Designed for wrapping package use of plastic injections in assembling and transit processes.

DL-10/20AA

Polyethylene Protective film

Low

Transparent protective film with low tack specially for highly glossy plastic injection parts, easy to apply and remove without any trace residue.

DL-60/80AA

Polyethylene Protective film

Medium

Suitable for patterned plastic injection parts with medium adhesion.

DL-130/200AA

High

High tack adhesion protective film designed for textured plastic injection, own proper adhesion strength while easy to apply and remove without residue