Surface Protective film for

Aluminium Composite Panel
Features and Applications
Features and Applications
The surfaces of the aluminum panel are not immune to damage and wear, especially during the fabrication and finishing processes. Aluminum surfaces can be marred by chatter marks, scratches or swirls, or contamination. Our aluminum composite panel protective film (Tape) provides a temporary barrier that can absorb scratches or scrapes and block any liquid or solid contaminants. The thin, disposable film can then be quickly peeled off upon delivery to the next stage of manufacturing, or to the end customers themselves. We carry protective films to cover almost any type of uncoated, powder-coated, and other surface finishes, all delivered to you in the size and shape that will best suit your needs.
More Information
With a width of 100-2000mm and a length of 100-1000m, the aluminum composite panel protective film is able to suit customers' different needs. In addition, our ACP protective film is available in a variety of colors, such as transparent color, blue, white and etc. Printings up to 3 colors according to customers' requirements. 
We are happy to listen to you!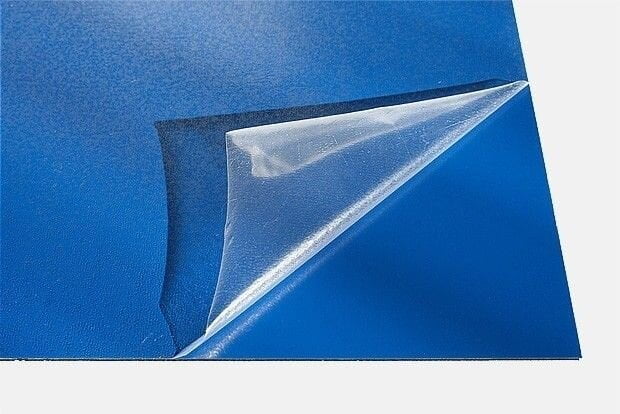 Base material
Polyethylene
Glue series
Acrylic
Thickness(um)
50-120
Width(mm)
100-2000
Length(m)
100-1000
Color
Transparent,blue, white,black and white, etc.
Adhesion strength(g/25mm)
80-400
Tensile Strength (N/25mm)
transverse
>10
longitudinal
>17
Elongation(%)
transverse
>300
longitudinal
>180