Features and Applications
Features and Applications
Embossed, dimensionally stable clear polyethylene application film. Suitable for transferring cast and PVC sign vinyl.
Applications tape is also known as transfer tape. It is used in transfer and orientation application processes including coloured vinyl, label graphic,s and radium pattern cutting.
Application tape should be placed on the top of the sticker or piece of vinyl to make the sticker easier to apply, position, and protect it against stretching and scratching. Transfer tape allows the installer to see exactly where they are placing the sticker on the substrate. The clear plastic construction provides the transparency that is needed for our customer's easy placement stickers. 
Donlee produces and supplies especially a series of general-purpose application tape used for transferring and applying graphics to sign substrates and vehicles, features as:
Easy unwinding, Smooth and residue-free removal
Excellent for dry and wet application
Good lay-flat properties and dimensional stability
Medium Tack: Suitable for small size vinyl lettering with gloss or matt surface
High Tack: Especially suitable for smaller lettering or graphics with slightly rough surfaces or specialty films
Rolls slit to customers' specification
We are happy to listen to you!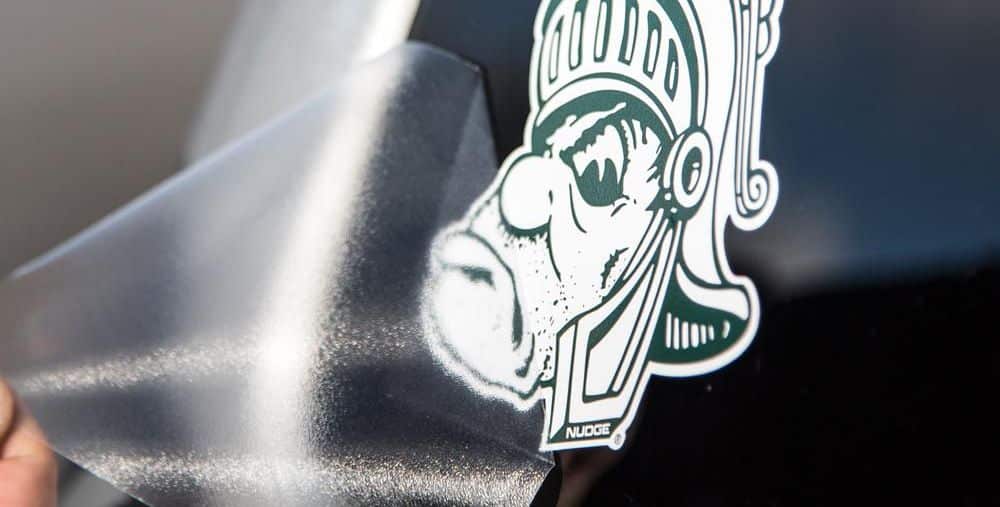 Specification
Film: PE-Film, PP-film
Thickness: 70~120micron
Adhesive: Modified acrylic
Adhesion: 70~180g/25mm
Roll Size: 1.22 x 91.4m (100 yards) or as ordered.
We welcome your inquiries to our application tapes, and any comments or questions, please feel free to contact us.
FAQ
Frequently Asked Questions