Surface Protective film for

Membrane Switch
Features and Applications
Features and Applications
This protective film series is specially designed for switch membrane graphic printing and mechanical forming processes, they provide reliable performance under high temperature (heating) conditions, are easy to apply, and are easy to remove without residue.
In-mold decorating (IMD) or in-mold labeling (IML) is a process for decorating or labeling injection molded plastic parts or components during the plastic injection molding cycle. Membrane switch adopts this tech a lot. Donlee produces and supplies the full range of removable masking film and CNC carrier tape for this application when in need steps.
We have product series made of PE, PET, and CPP owning different properties to provide protective effects in membranes manufacturing procedure. Welcome to contact us if you have demands or questions over it, we love to exchange information more with you.
We are happy to listen to you!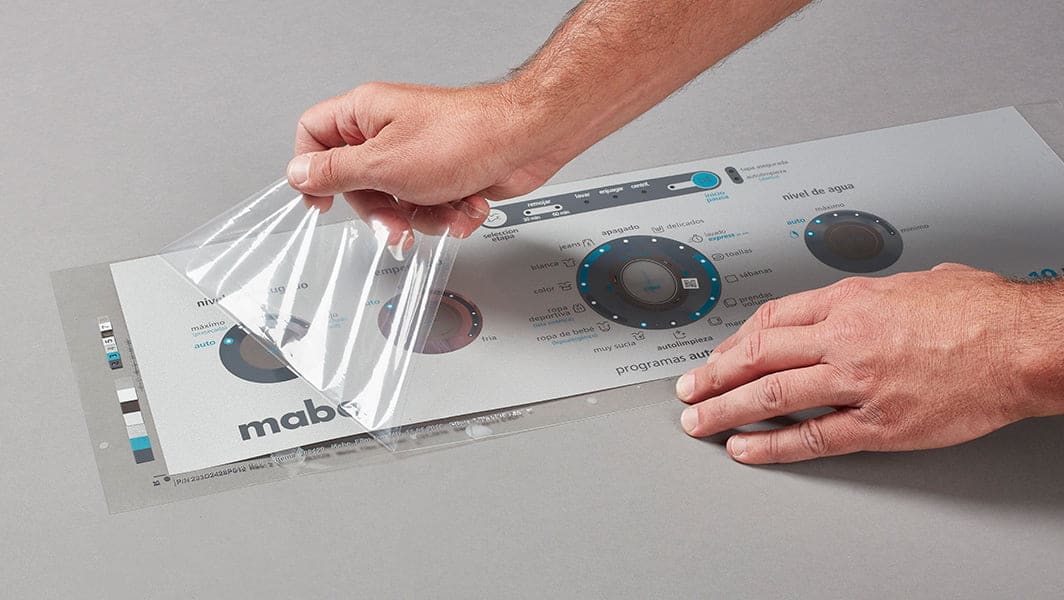 | Series No | Description | Adhesion strength | Property |
| --- | --- | --- | --- |
| DL-150T | 100-150mic application tape | Adjustable | Thick crisp transparent application carrier tape used for CNC cutting into model shapes, easy apply without bubble area and removable without residue. |
| APH/DL-PET | Heat resistance functional film | Full range | CPP/PET material enable film high temperature resistance performance in the processing of pre-shrinkage, ink drying prevent substrates from rejection of scratch, tool mark and dirty. |
| DL-PE | Premium grade protective film | Low tack | Surface protective film produced in 1000-10000 grade clean room enable intact surfaces of semi-product and finished IML product during storage, transit till delivery. |